Women Who Whiskey Read "Unintentionally Celibate" at Whiskey Stories!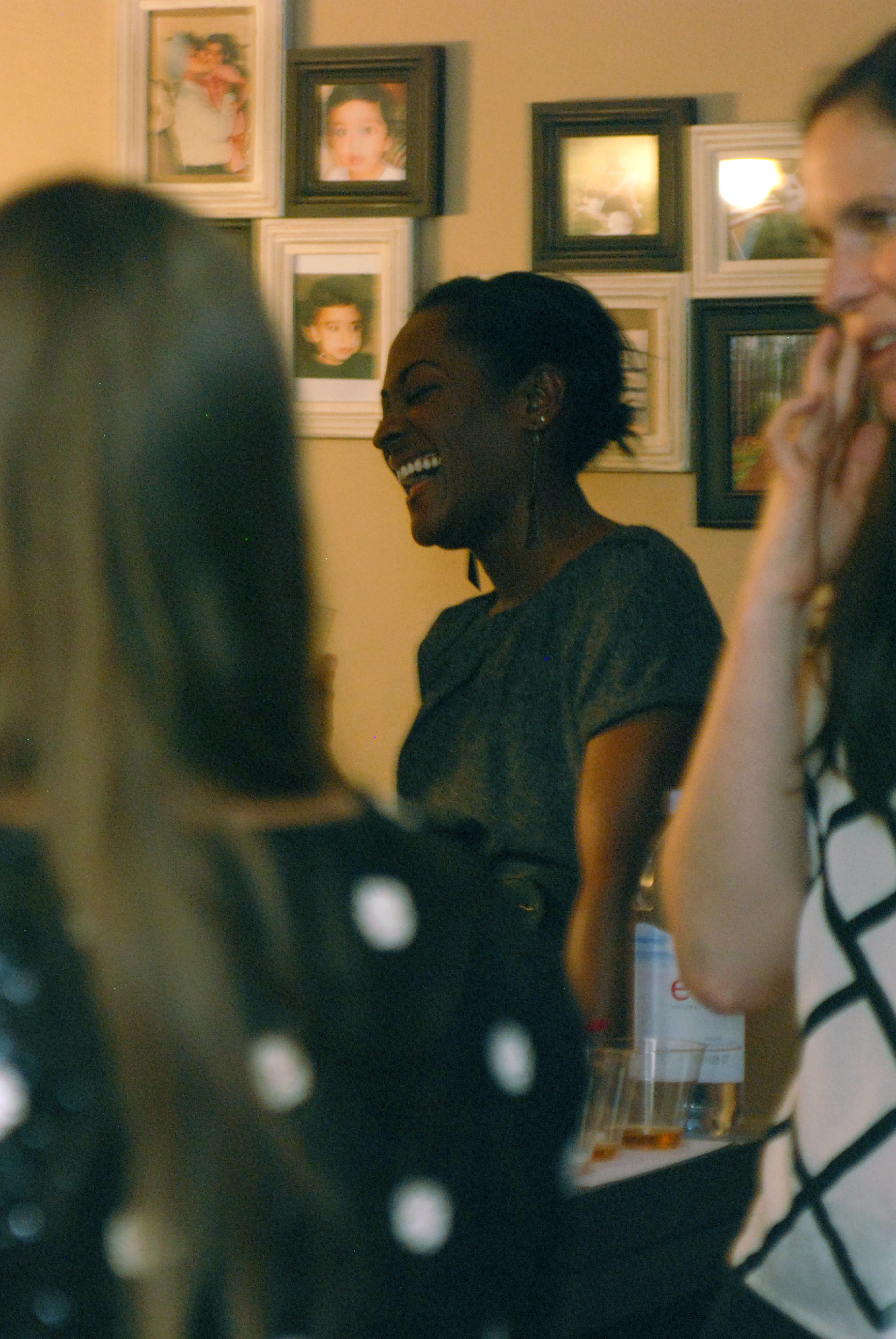 Better late than never, right?
Our April New York event was a super fun collaboration between Women Who Whiskey, Whiskey Stories, and author Olive B. Persimmon on her new book, Unintentionally Celibate.
Rachna Hukmani, of Whiskey Stories, organizes whiskey classes with a twist: in addition to the tasting, there's also a cultural element to the event, whether artistic, musical, literary, culinary - or something else!
We had the pleasure of doing an event around Unintentionally Celibate, a book "for everyone who has ever done something ridiculous and was too embarrassed to talk about it." The book is hilarious, honest, and a little more familiar than was sometimes comfortable - a true homage to the 20-something's sex life in New York.
Rachna paired six flights with six chapters, as well as tasty treats, and Olive read us excerpts from the book as we tasted the whiskeys.
The pairings were strategic - the names of the chapters paired with the dominant characteristics of the whiskeys - which also made it a blind tasting and guessing exercise!
Whiskey Pairing Flight
Highland Park Dark Origins Single Malt Scotch + Whiskey Stories Signature Chocolate and for those who are willing, Smoked Salmon
W.L. Weller Bourbon with orange slices and strawberries
Black Grouse Blended Scotch with blackberries
Cutty Prohibition Blended Scotch with smoked salmon and black pepper chips. Also Whiskey Stories chocolate
Spice Tree Blended Scotch with cardamom and almonds
Hibiki 12 Single Malt Japanese Whisky with mint, Whiskey Stories chocolate, and as a surprise,
Orange infused Cutty Sark in the end.
After we were three drinks deep or so, she asked for volunteers from among the guests to read the rest of the excerpts out loud. At first the volunteers were a little nervous, but eventually they embraced their stage presence! It even got to the point where we donned Rachna's hat collection to give the dramatic readings a theatrical flair! After the readings concluded, we voted for the best dramatic reading, and awarded the winner some of Rachna's amazing homemade Whiskey Stories chocolates.
All in all, the night was great fun, and we all ate, drank, and learned a lot!
Check Whiskey Stories for information about upcoming events pairing whiskey and creative endeavors. Special thanks to Rachna, for hosting, Olive, for sharing her delightful book with us, and Mary, for so beautifully photographing the event.