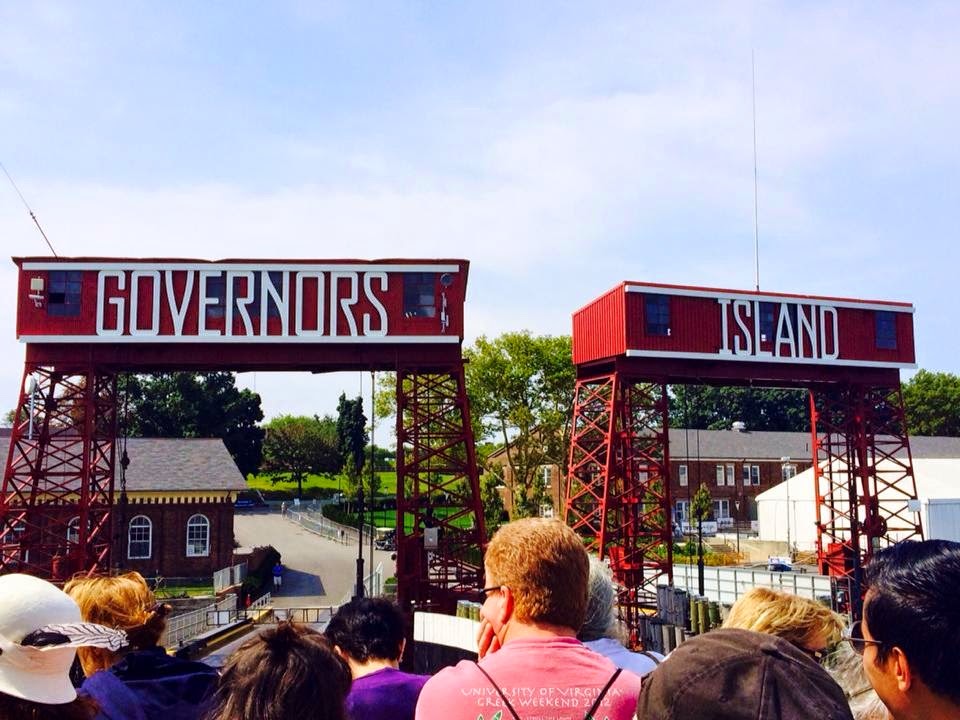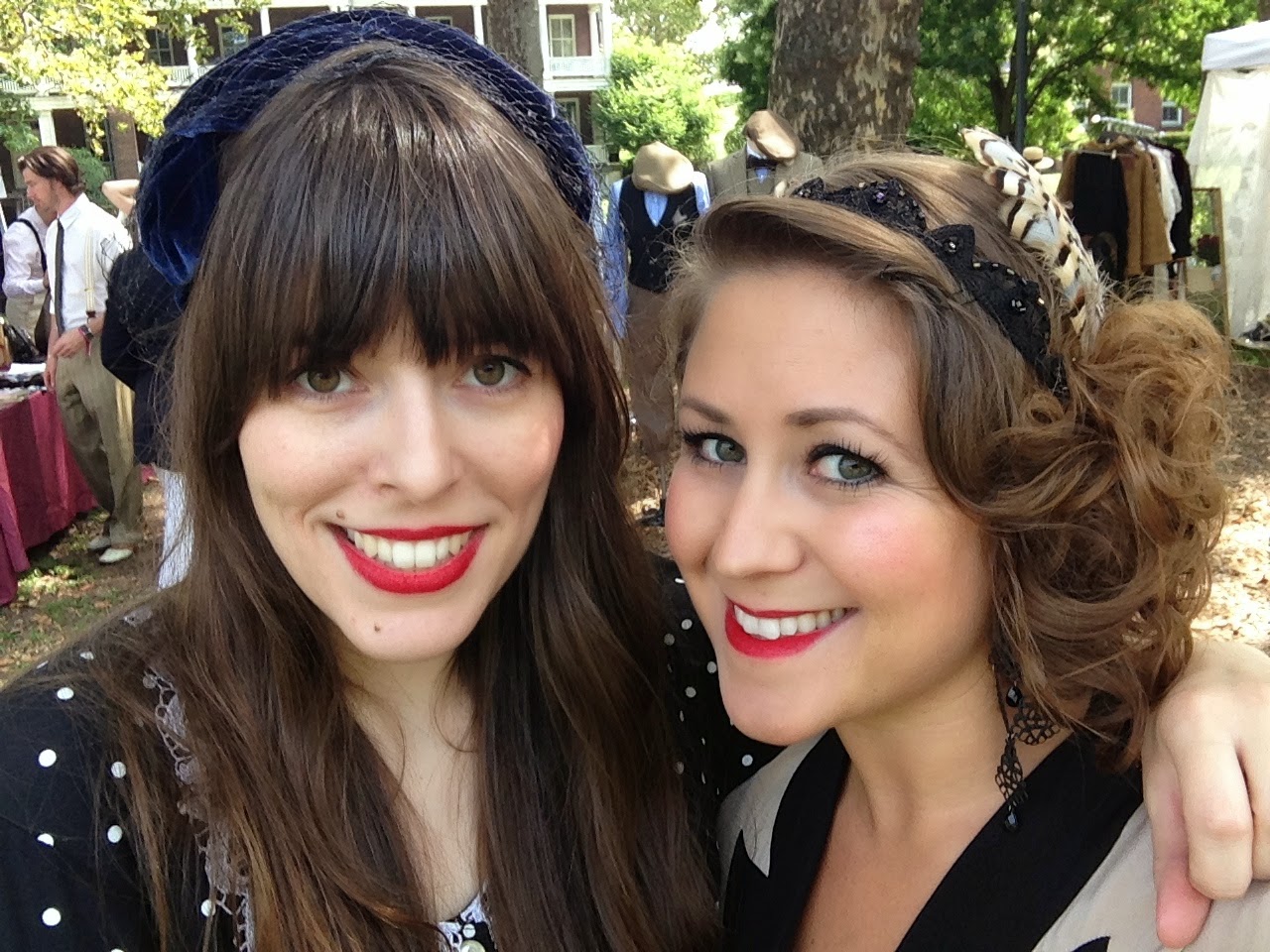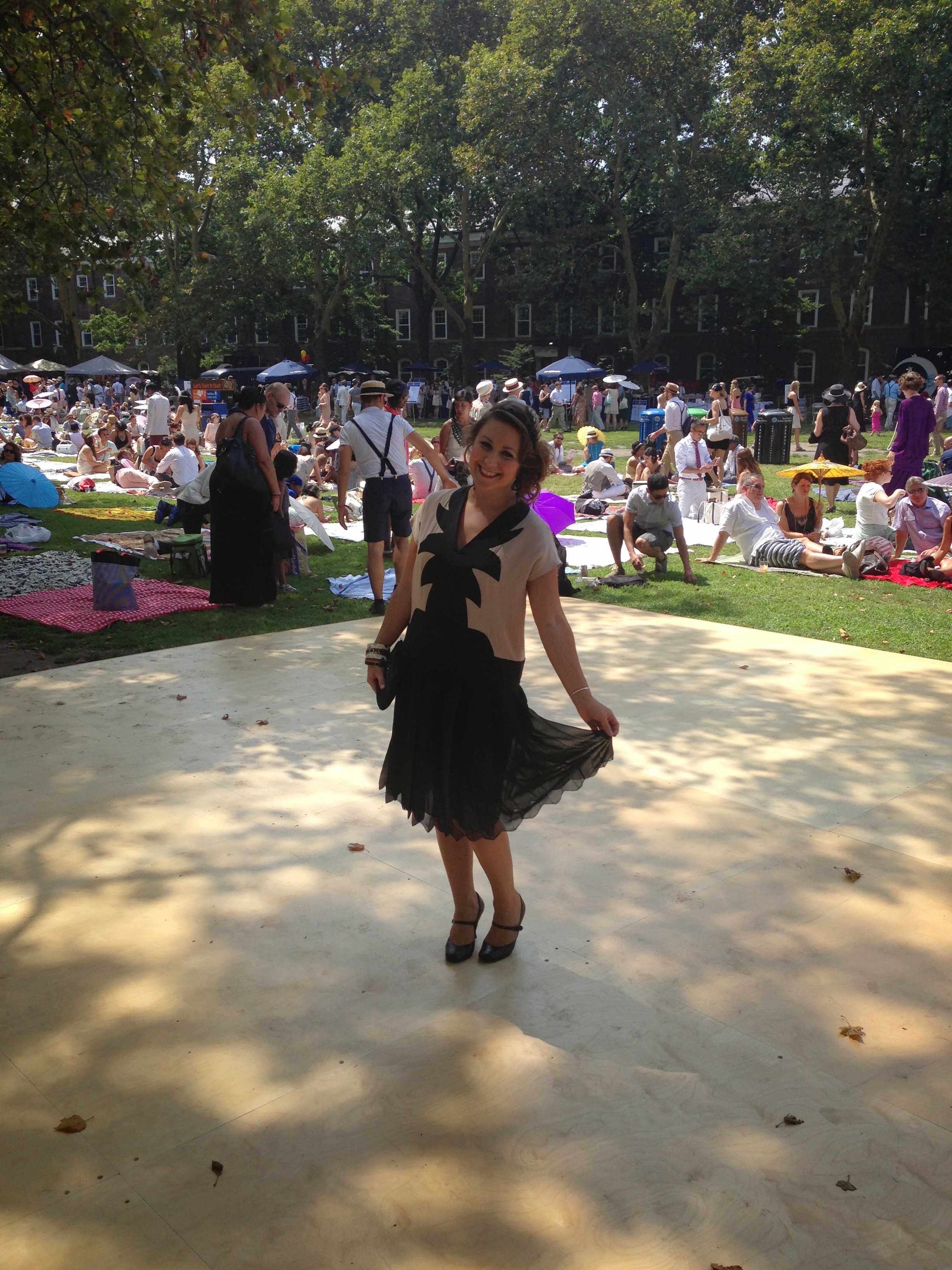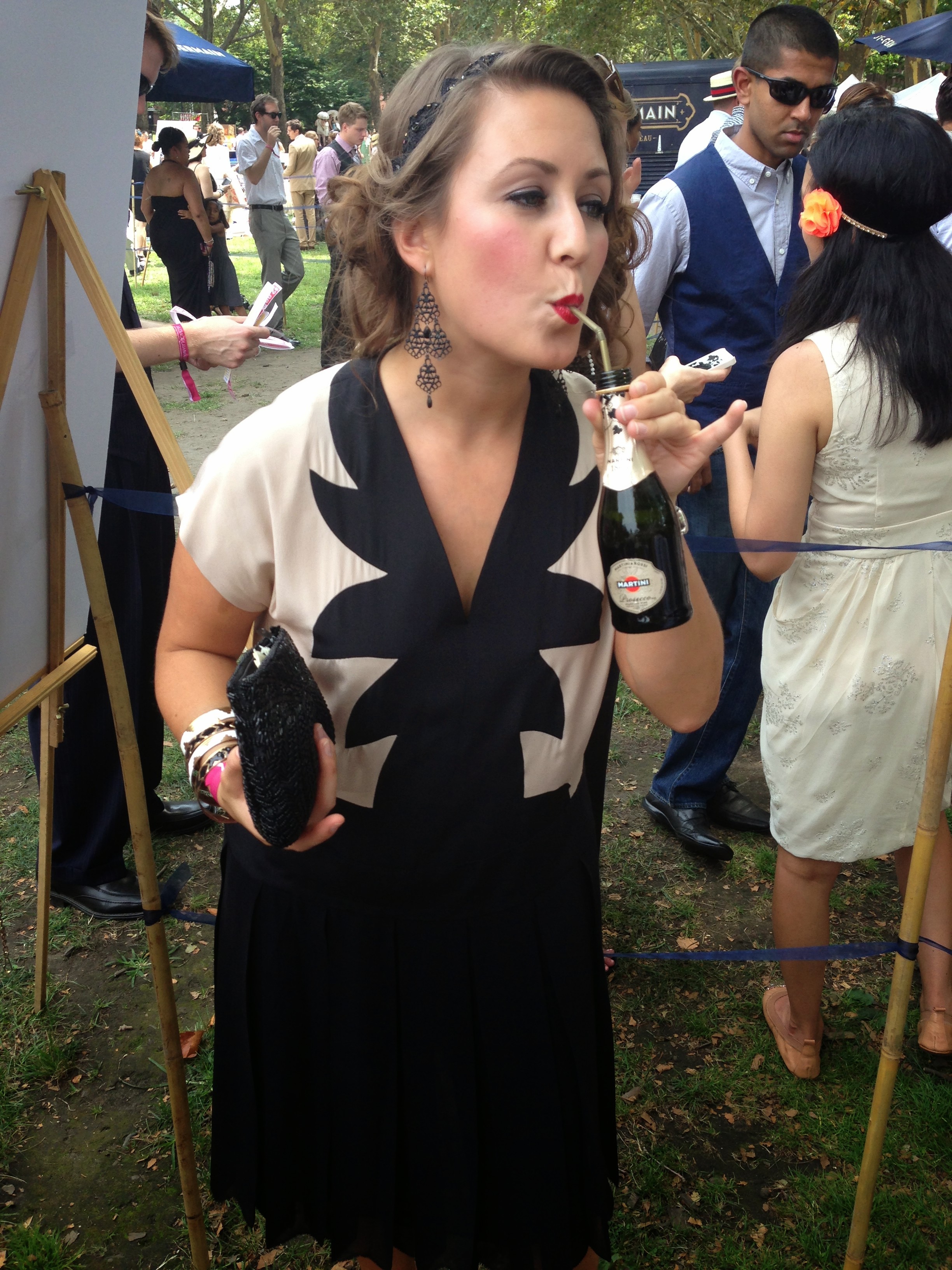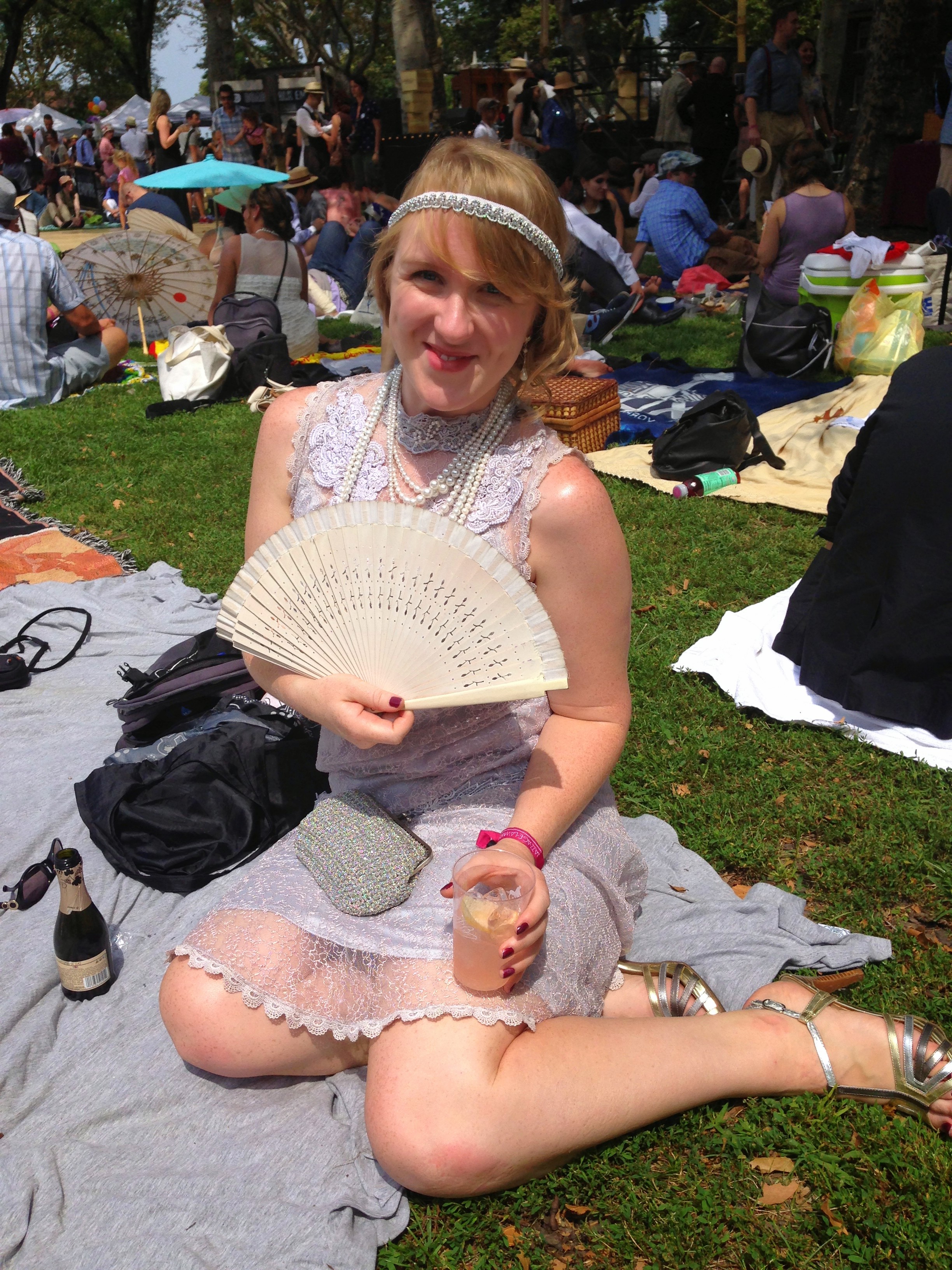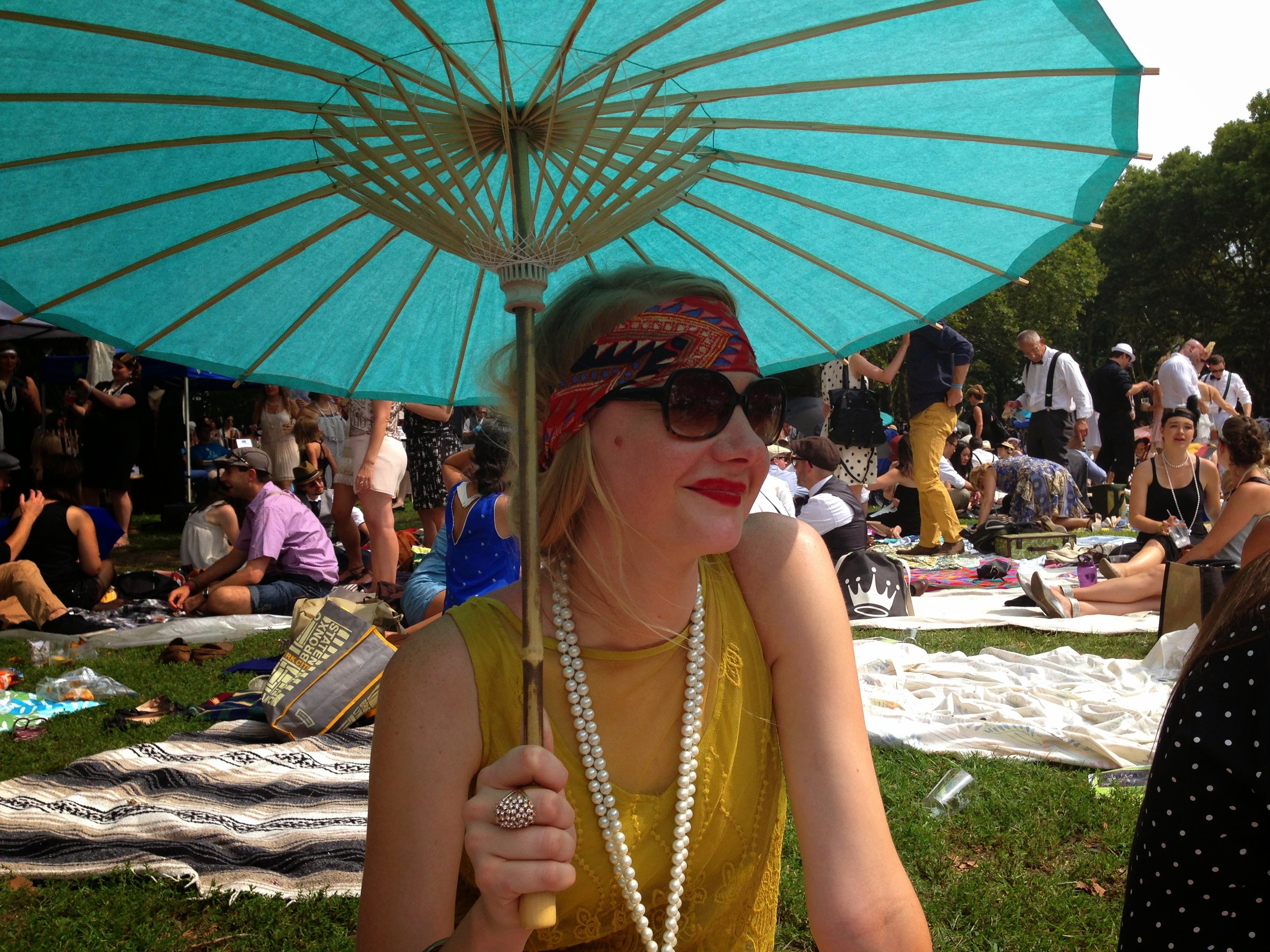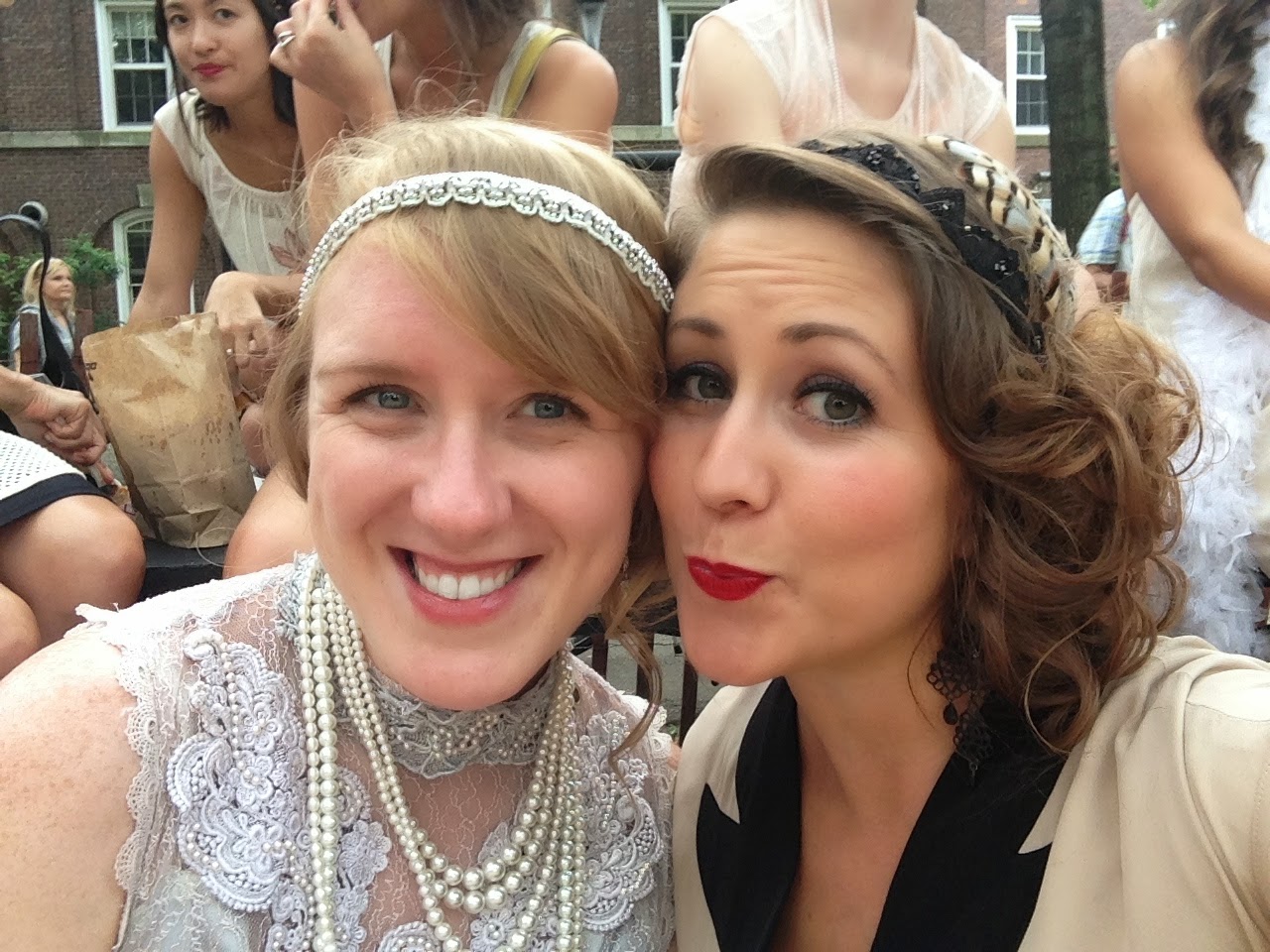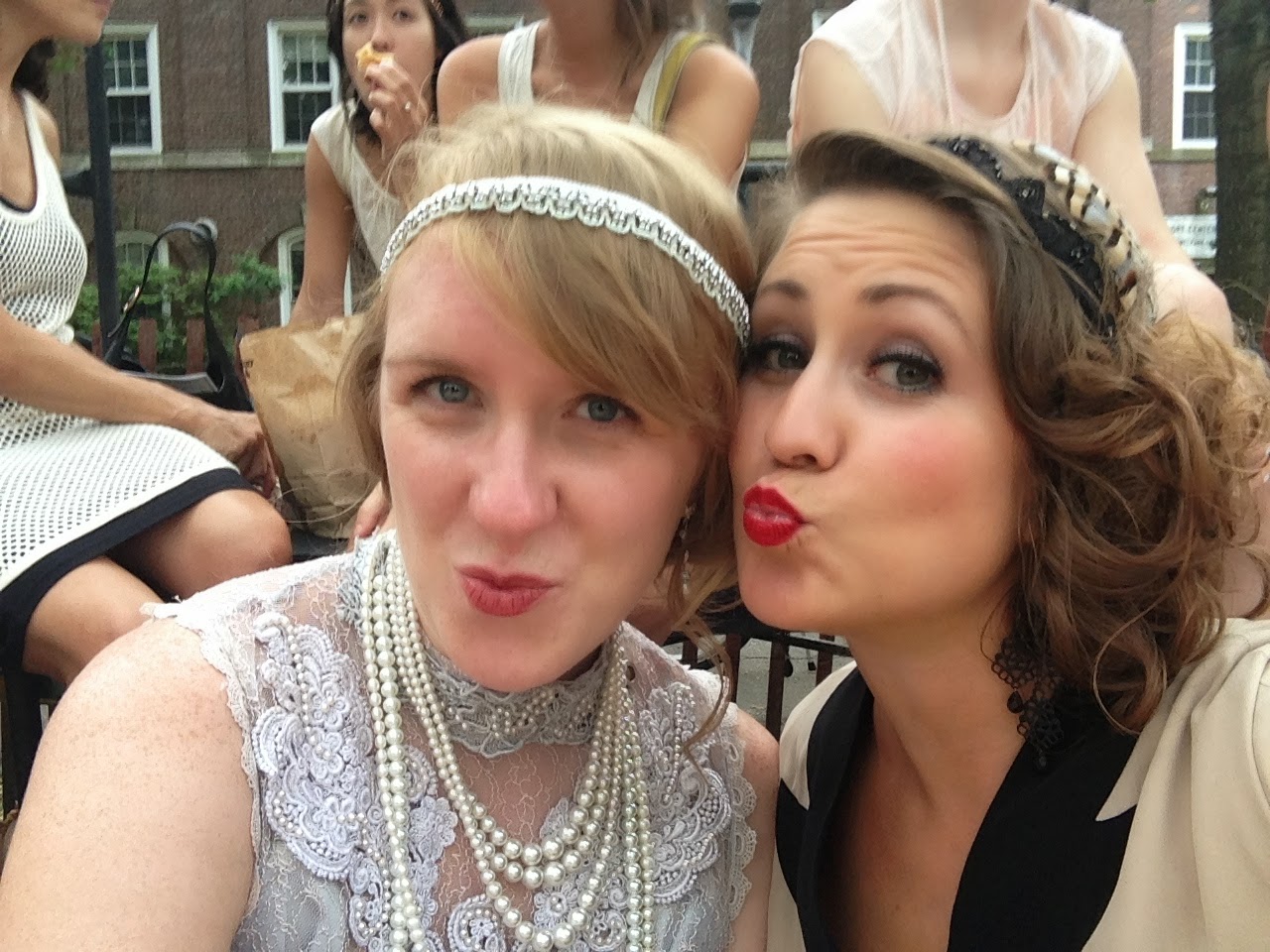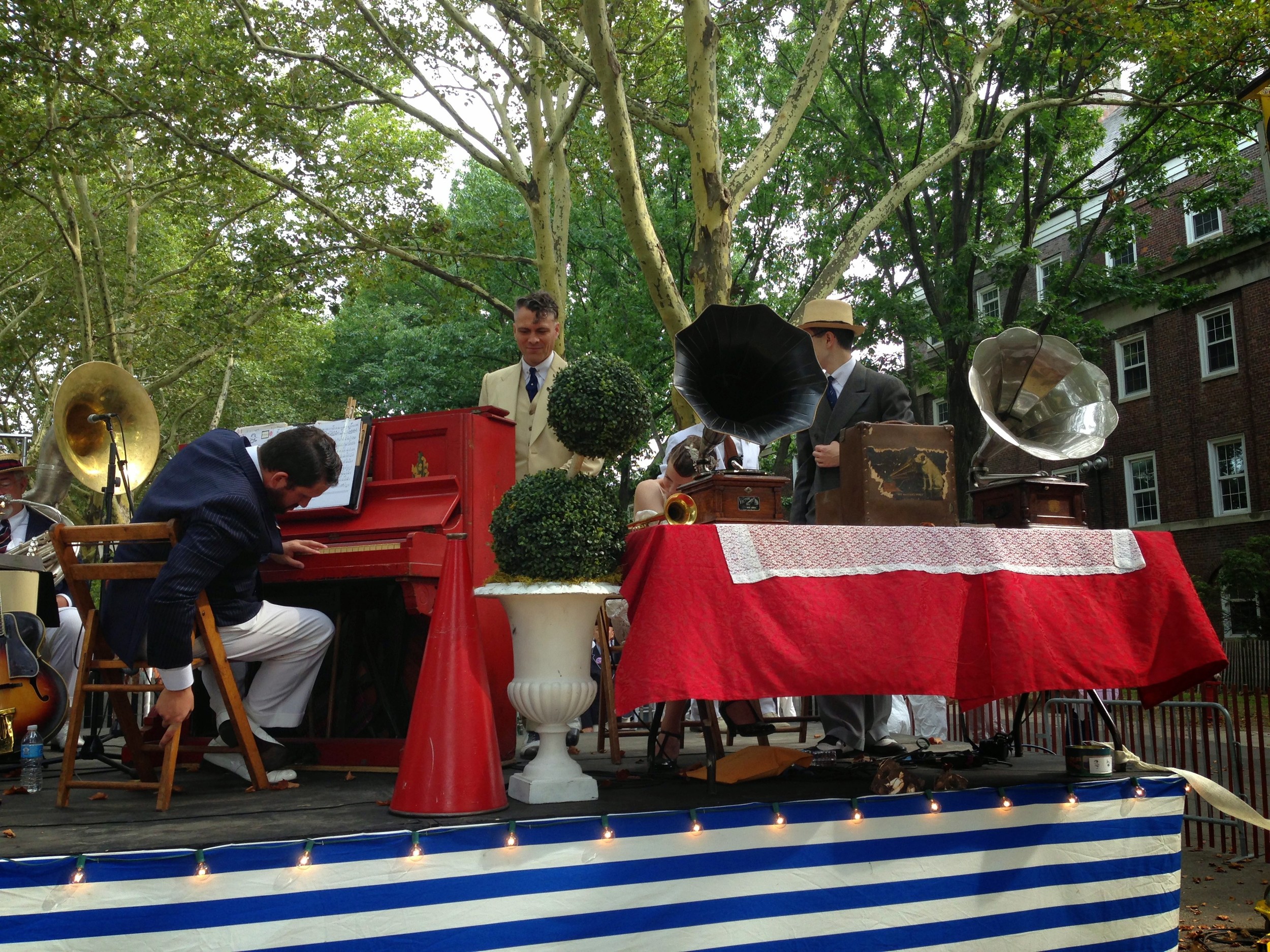 This weekend Women Who Whiskey got all dolled up in our 1920s finest and headed to Governor's Island for the Jazz Age Lawn Party.
The

Jazz Age Lawn Party

is New York City's original prohibition era inspired gathering. Hosted and conceived by Michael Arenella, the event started as a small gathering of perhaps fifty friends and fans. The event, initially produced by the island, was handed over to Michael in its third year to organize and grow. Under his watch, the event was carefully crafted and nurtured, becoming what is now referred to by

The Wall Street Journal

as, "

the biggest (not to mention the cleanest and most family-oriented) regular event in the 'Retro Noveau' movement...

" It was at this time that St-Germain joined forces with The Lawn Party, delightfully whetting the whistles of fops and flappers with their refreshing summer cocktails.
It is absolutely spectacular.
We made sure to get there nice and early to be able to have our pick of lawn spot, right next to the HBO Boardwalk Empire stage, where they were setting up for a ragtime band.
On the other side of the lawn there was the main stage, where Michael Arenella and the Dreamland Orchestra performed all day, punctuated with performances by other fantastic singers and dancers.
There were vintage clothing booths, food trucks, a general store, and no fewer than two dance floors for attendees to kick up their heels.
Several of us got the Bee's Knees special ticket, which in addition to general admission included several cocktails, non-alcoholic beverages, an entree, side, and dessert! A convenient and delicious alternative to packing a picnic lunch (which several of us also brought).
We entertained ourselves by lazily lounging on the grass and chatting, walking around and admiring all the amazing outfits, dancing, eating, drinking, and a bit of shopping.
We even made new friends waiting in line for the ferry back to Manhattan!
As Bill Cunningham so perfectly summed it up,
"I can't think of a more delightful way to spend a weekend in the city"